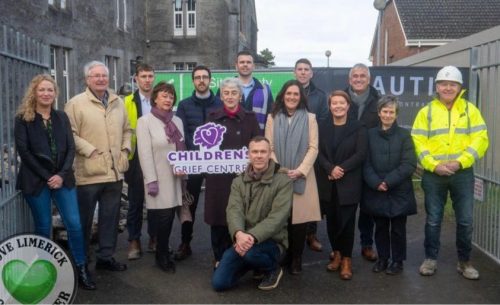 Today is an extremely special day for the Centre – the building has commenced on the New Build! Our Dream Build!
It's an emotional day for us here but also a day of great pride and gratitude.
Last year, we called and you answered. You helped us to raise funds so that we could make our Dream Build a reality and words cannot begin to express how grateful we are to you all for supporting our mission.
We exist to give support, hope and care to the lives of children and young people who are experiencing loss. We exist, because you keep us going through your support, care and devotion and for that we are profoundly grateful!
An incredibly special day!
Thank you to
WWW.ILOVELIMERICK.COM
, Limerick Leader for your constant support and for being here today for our launch!
To all that are involved in this project – thank you!
Drake Hourigan Architects, Nautic Building Company
Jonathan Harper, Olive Foley & all the Staff and Board Members of the Centre!